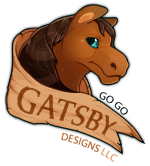 Go Go Gatsby Designs, LLC
Formed in 2009, Go Go Gatsby Designs, LLC strives to create the best browser based games on the net. Our main focus is social interactive MMO text based simulation games. Horse Eden Eventing was our first release and can be found at www.horseeden.com. Draconis Theory is our second release, and is an exciting work in progress while it grows and evolves. WolfPlay is our third release and can be found at www.wolfplaygame.com.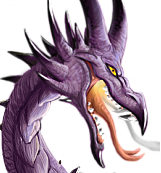 Eve - Founding Member of Go Go Gatsby Designs, LLC and Creator of Draconis Theory
I've been a professional programmer for many years in a corporate environment. On top of my love for programming and SIM games, I'm also an avid NFL fan (Cleveland Browns), horse fanatic, biology and medicine geek, and music nut. I owned a Trakehner gelding named Gatsby for several years and we trained and showed in Dressage and Hunter/Jumper. I ran a couple alternative rock and punk internet radio stations for several years. Music is the life force that drives me. I also spent time DJing on my stations. My programming skill set includes:
Unix scripting, Awk, C, C++, Java, Service Oriented Architecture, Web Services, Tuxedo, HTML, XML, CSS, Perl, PHP, SQL, Oracle, Sybase, DB2, MySQL, Web Development (LAMP), AJAX, Javascript, jQuery, Tibco products, Rational products, Mercury products. Informatica, Object Oriented Design, Coding, and Modeling.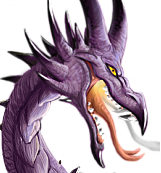 Dei Draghi - Moderator
Hey guys, I'm Dei Draghi. I'm an English teacher from midwestern USA. I've been addicted to our sister game (Horse Eden Eventing) for nearly a year now, and I am a Mentor on there, though DT is the first game I have ever Modded. I enjoy reading and writing in my spare time, and I dabble in art when the urge strikes me. I'm also a martial arts nerd, a gamer, and a real fan of fantasy (be it games, books, whatever)! I'm always happy to give book recommendations, homework help, and, of course, address any issues DT members might need help with! Feel free to give me a holler any time!